Over the winter of 2021-22, Lauren Murphy released her 5th CD, 'Psychedelics', to Nationwide Acclaim.
https://laurenmurphymusic.com/products
Cover Art rendering by Lauren's daughter, Lyba Murphy.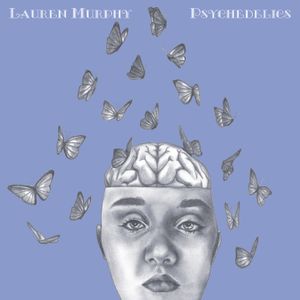 Lauren's newest Single, "My Most Deadly Sin,"  produced & engineered by Molly Thomas(Todd Snider/Rare Birds) with technical support by Rick Hirsch H2O Studios (Wet Willie). Check the Products Page for purchase. http://www.laurenmurphymusic.com/products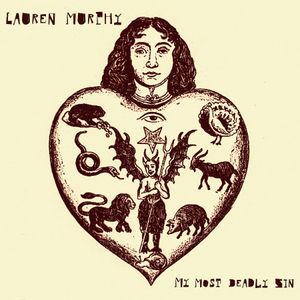 There are More Videos at the bottom of this Page too. 
Here's Lauren's 2nd Successful Kickstarter Campaign; The Psychedelics 
Lauren Murphy, Entertainer (4:13) from Appleberry Pictures on Vimeo.
Lauren Murphy is a Veteran Singer/Songwriter hiding in the swamps of Madsionville, La. who boasts nearly two decades of experience in the San Francisco Rock Arena. Compared to Janis Joplin & Grace Slick, Murphy's powerhouse vocals & passion have a grit all her own. Best known for her time in ZERO with Bob Weir guitarist, Steve Kimock and her late husband, The Judge, Lauren has been dubbed "Lady Willpower" by Relix Magazine. 'WWOZ NoLa Jazz & Heritage Radio" says "Excellent", and 'No Depression Magazine' reviews Murphy as "Simply Brilliant. Having worked w/ Papa Mali, members of Big Brother and the Holding Company, The Jerry Garcia Band, Wavy Gravy, the Jefferson Airplane, Will Kimbrough, and many more music Royalty, Murphy is now the keeper of the flame of a genre that began in the mid-1960's, pushing the limits of form and improvisation while remaining true to the message of song and sound. She is likewise a stand-alone songwriter who Jambase reviews as penning "songs from the heart, the real deal." She has been featured at the legendary 'Frog Pond Sunday Social" Folk Alliance House Concert for 6 consecutive seasons, and her music can be heard on radio stations from the West to East Coasts. Murphy was a headlining performer at the 35th Annual Frank Brown International Songwriters Festival and performed for 2 sold out nights at San Francisco's Great American Music Hall, for Zero's 25th Anniversary shows. Murphy is currently on hiatus from the Music Business. 
Lauren Murphy w/ ZERO (Steve Kimock, Melvin Seals (JGB), Pete Sears(Jefferson Airplane), Greg Anton, Hadi AlSadoon, & Sebastian St. James
LIVE from THE GREAT AMERICAN MUSIC HALL 
------------------------------------------------------------------------------------------------------------------------
The Below is In Memoriam to Lauren's late husband and music partner of 16 years, The Judge . We miss you! #NFA
FOOTAGE FROM THE JUDGE MURPHY MEMORIAL ~ LAUREN PERFORMS "EL DORADO", THE TITLE TRACK FROM HER LAST SOLO RECORD. BY APPLEBERRY PICTURES
Lauren Murphy - El Dorado - Mystic, Petaluma CA 10/25/13 from Appleberry Pictures on Vimeo.
IN MEMORIAM TO OUR JUDGE MURPHY 1950-2013 SEPT 15, 2013 : "It is with great sadness that we share the news that our beloved brother Judge Murphy passed away this afternoon at 1:05PM pst. He was in his mountain home surrounded by the deep love of his family & friends. His courage and strength have been nothing short of heroic. We love you Judge; you will be deeply missed and always remembered." Judge joined Zero in 1991, adding a voice to a band that had previously focused on instrumental material. More recently he fronted Lansdale Station with longtime partner Lauren Murphy.
Zero - Spoken For - Great American Music Hall SF - 3/4/11 from Appleberry Pictures on Vimeo.